Welcome
SYLVIA E. DI PIETRO, ESQ. has practiced law in the area of estate practice and guardianship law, Article 81 and Article 83 advocacy and petitions, contested elder matters, as well as trusts and estates matters, probate, administration, accountings, guardian ad litem, complex trust and probate litigation.
In 2013, Sylvia taught the first certified course in Elder Law and Article 81 Guardianship Law as an Adjunct Professor of Law at Brooklyn Law School. In September of 2013, she was awarded the Jack Newton Lerner Award for Excellence in the Contribution to Continuing Legal Education for lawyers.  Presently, she is a member of the Guardianship Advisory Committee for the New York State Supreme Court, New York County.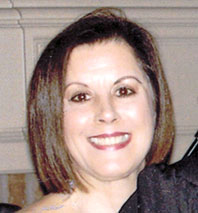 Our Services
Full range of services in Article 81 and 83
Guardianship petitions advocacy
Elder law and contested elder matters
Same sex marriages
Mental Hygiene Law
Last will and testaments
Powers of attorney
Health care proxies
Supplemental needs trusts

Probate
Administration
Accountings
Inheritance
Surrogate Court proceedings
Trusts and estates
Contested complex trust and probate litigation
Risk management contracts and negotiations for television, theater, music and entertainment industries.
Sylvia E. Di Pietro, Esq., LLC
55 West Fourteenth Street • Suite 4H • New York, NY 10011
Phone: 212-242-8800 • Fax: 212-633-6298 • Email: info@sylviadipietro.com
Attorney Practice Areas: Last Will & Testament, Living Trusts, Health Care Proxy, Probate, Administration, Accountings, Complex Trusts & Estate Litigation, Supplemental Needs Trusts, Same Sex Marriage, Trust Administration, Surrogate and Supreme Court proceedings, Guardian Ad Litem, Power of Attorney, Beneficiary, Inheritance, Elder Abuse,  Elder Law, Mental Hygiene Law, Guardianship, Article 81 Petitions, Risk Management Contracts, Consulting, and Radio, TV & Media Appearances.
Disclaimer: This is an attorney advertisement. The information on this website is for general information purposes only. Nothing on this site should be taken as legal advice for any individual case or situation. This information is not intended to create, and receipt or viewing does not constitute, an attorney-client relationship.